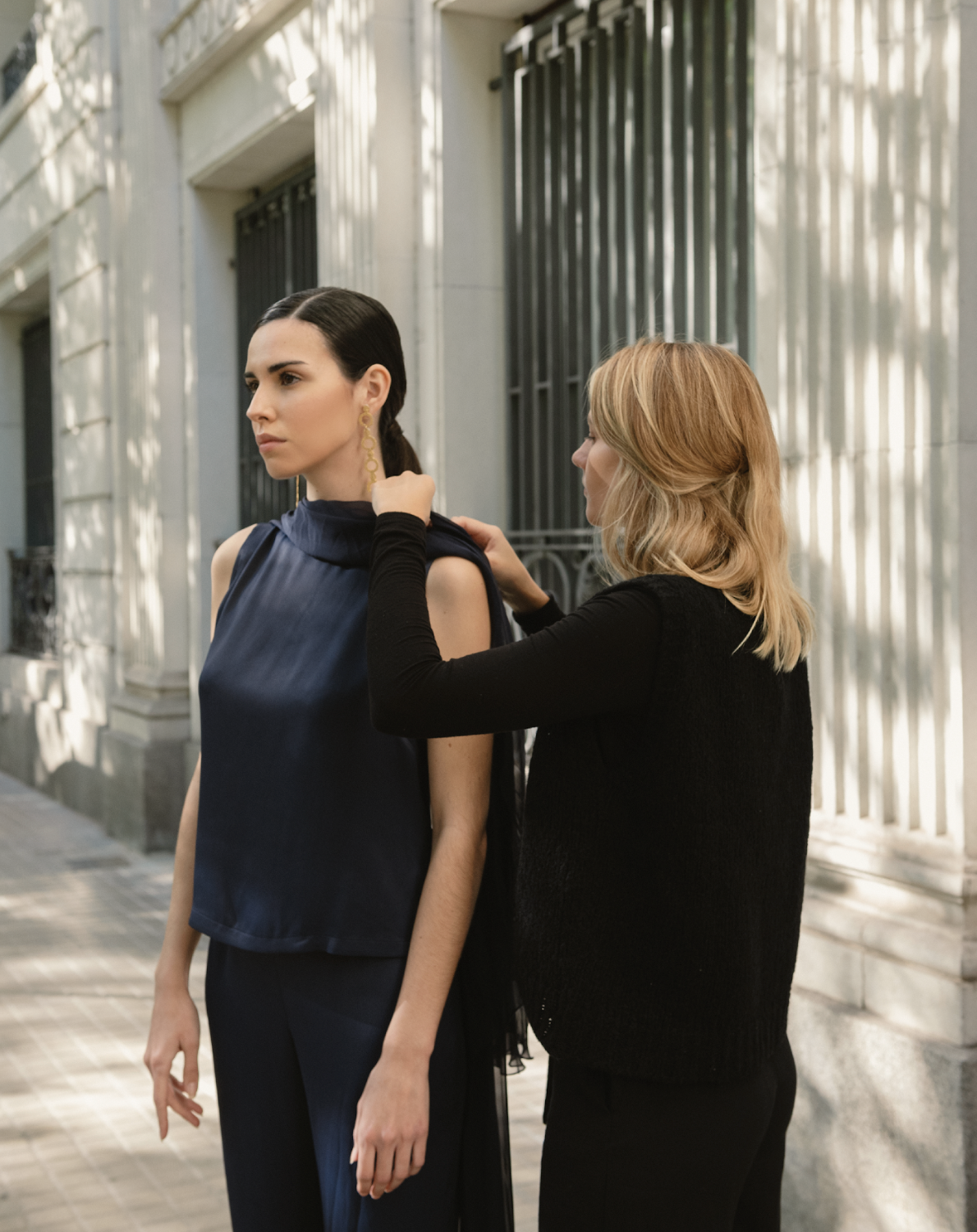 Cris Serra was born from the need to create a brand of guest dresses offering sustainable products of the highest possible quality.
The selection of fabrics is fundamental in our brand since we are always looking for the best possible qualities so that the product is as pleasant and durable as possible. We believe in the elegance of a clean pattern with bright colors following the latest trends.
Our garments are characterized by their color palette and the quality of the fabrics. At CRIS SERRA we are committed to quality over quantity.
WHERE CAN YOU FIND CRIS SERRA?
BARCELONA

CALLE MESTRE NICOLAU 14, MEZZANINE ª (PREVIOUS APPOINTMENT)

TUESDAY, THURSDAY AND FRIDAY: 16:30-20.30

+34 636 50 43 71

CRIS SERRA SHOWROOM

MADRID

Calle Tamayo and Baus 6, 3 right (PREVIOUS APPOINTMENT)

MON-FRI: 9-18H

+34 687 24 64 96

HUE

MADRID

Calle del Almte, 4, 28004 Madrid

MON-FRI: 11-20H

SAT: 11am-3pm

919 33 05 61

BOROW (RENT)